Pearson Miller Analogies Test (MAT):
Register by phone, call 570-593-0045
Available at Mahanoy City & Schuylkill Haven sites
$65 check payable to SCEC
Exam time is one hour
For more information on the exam, visit the Pearson Assessments website.
ETS Praxis Series Test:
SCEC-Schuylkill Haven site is actively meeting the computer-based testing center requirements and should be offered soon
ServSafe Test:
Register by phone, call 570-593-0045
Available at Mahanoy City & Schuylkill Haven sites
Purchase exam voucher via Servsafe's webpage for the test, this may be purchased in combination with the online training or purchase separately, visit the Servsafe website.
The exam fee is currently $36 paid to Servsafe online after adding the exam voucher for the test to your cart
The voucher printed from email or from the checkout confirmation screen you will need to bring to the exam with you, the printed voucher has a unique exam access code that will need to be entered by the proctor to access your test at the testing location.
CollegeBoard CLEP Test:
Register by phone, call 570-593-0045
Check with your home college/university that they will accept credit for the available CLEP test and which course if you pass will the test exempt you from taking, we only proctor the exams and report the scores-we do not advise which college courses at your home school match a particular CLEP test as each school varies greatly as to what is acceptable for that school
Available at the Mahanoy City & Schuylkill Haven sites
The exam fee is currently $80 payable by check or credit card on the day of the exam
Exam time is 90 minutes except for College Composition which is 120 minutes
For more information on CLEP exams and exam preparation, visit CLEP CollegeBoard
Inside CLEP
Download more information about CLEP testing.
856.71 K | 3/26/2013
How to Prepare for CLEP tests:
Collegeboard CLEP offers the CLEP official study guide which includes preparation for all 33 exams, CLEP individual exam guides for taking 1 or 2 exams, and the CLEP demo sampler information can be found and purchased by visiting CLEP's website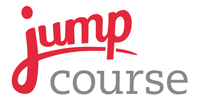 Jumpcourse offers interactive online courses to prepare for the following CLEP exams: Intro to Psychology, Intro to Sociology, Financial Accounting, and Organizational Behavior. More courses to be added in 2014.
Jumpcourse Guarantee-take your credit exam within six months of starting, and we guarantee you will earn credit where applicable; if not, we will refund your course fee or allow you to retake the course for free-your choice. For more information on Jumpcourse visit the website.